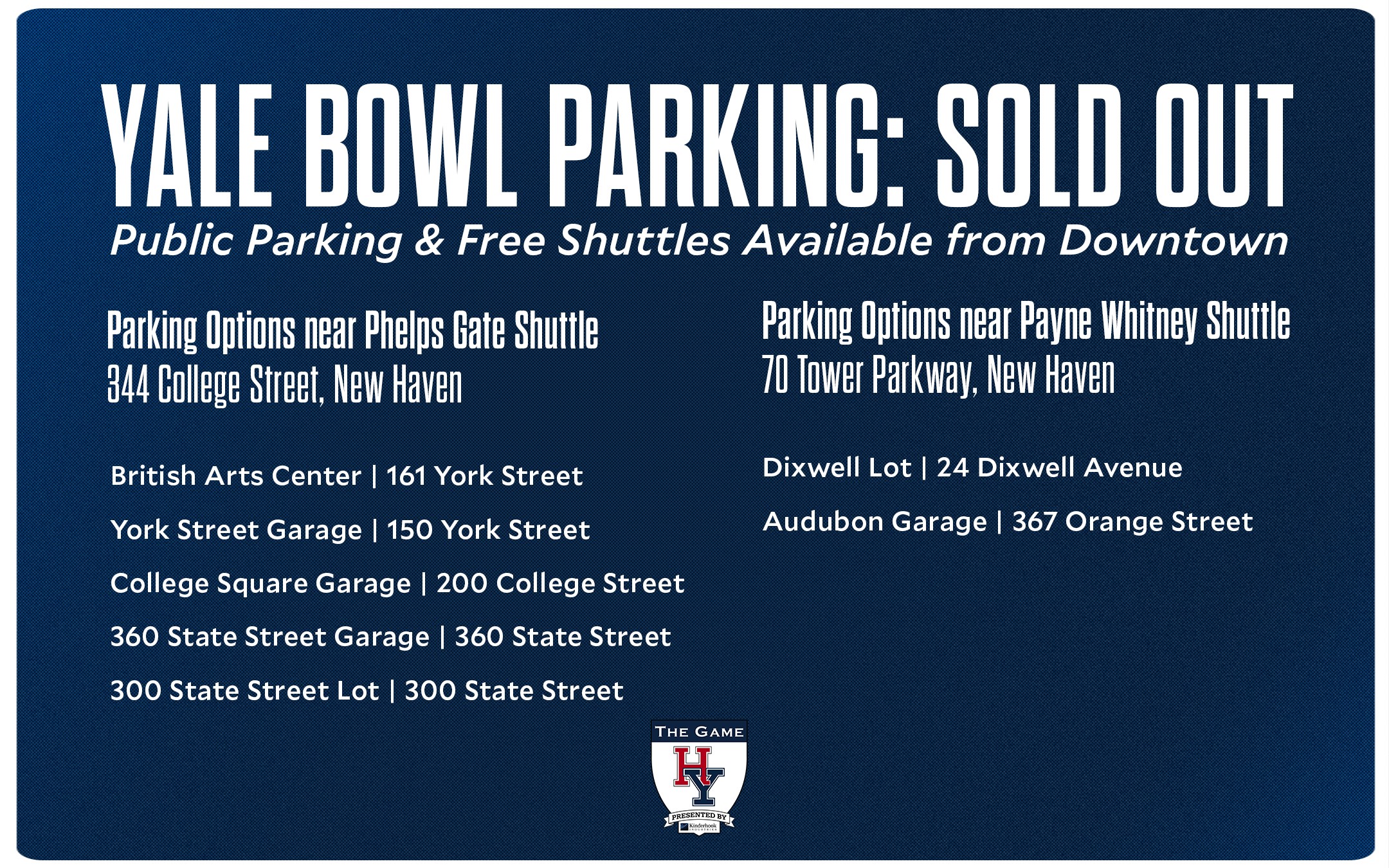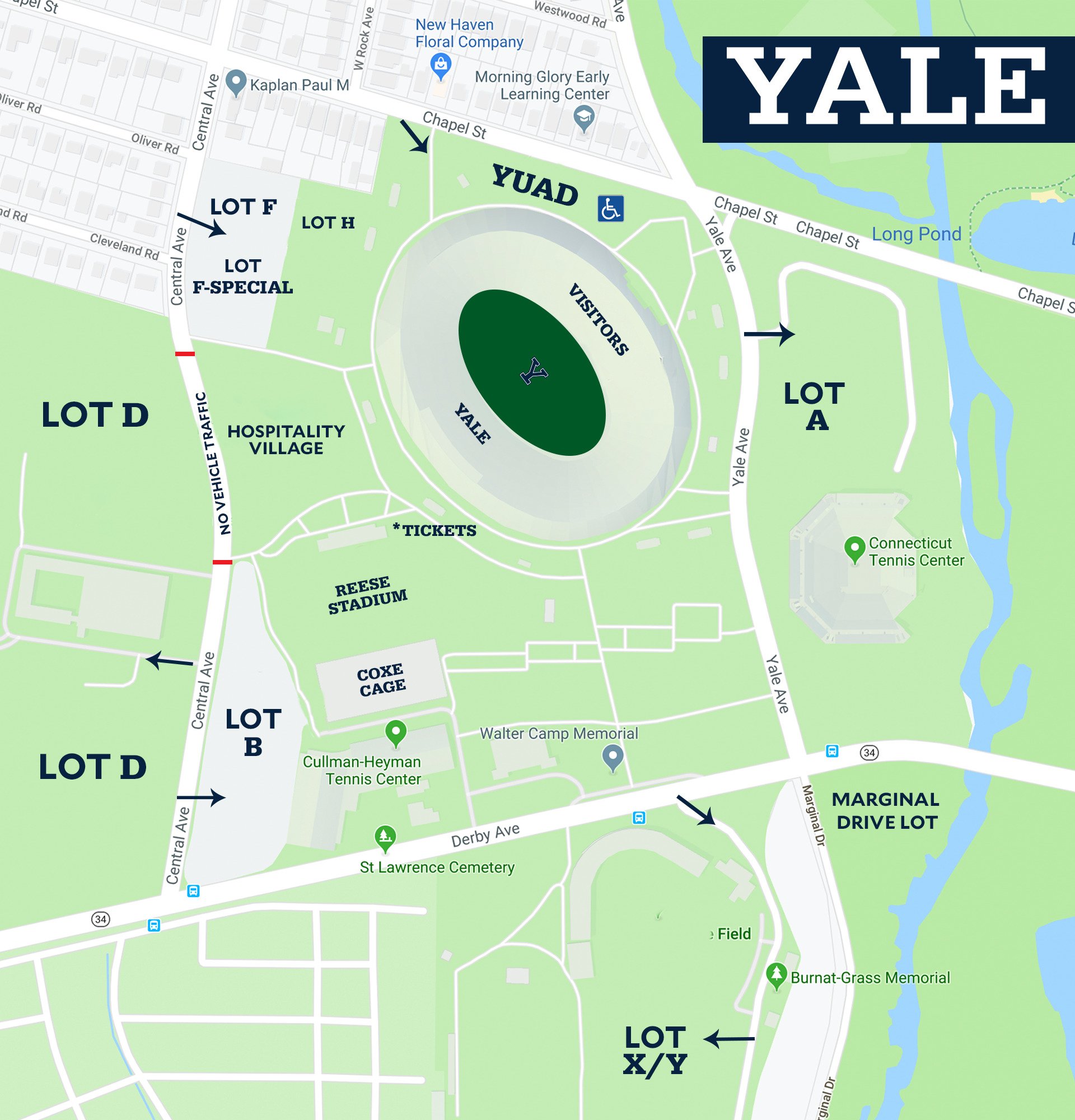 GENERAL PARKING (LOTS OPEN 4 HOURS PRIOR TO KICKOFF)
LOT D | LOT A (VISITORS) | ADA Parking
Lot D: Enter from Central Ave. via Derby
Lot A: Enter from Yale Ave. via Derby
 
YALE FOOTBALL ASSOCIATION  & PREMIUM PARKING (LOTS OPEN 4 HOURS PRIOR TO KICKOFF)
(FULL SEASON ONLY)
LOT F | F-SPECIAL | H | LOT YUAD
Lots F, F-Sp., H: Enter from Central Ave. via Chapel
Lot YUAD: Enter from Chapel St.
Yale Athletics is committed to creating a safe and enjoyable environment for all fans, both in our venues and in the parking lots. You are responsible for your conduct. Yale University permits tailgating on football game days in designated areas, during specified hours, and under the conditions outlined in these Tailgating rules.
 
Yale Event Staff, Parking Staff, Security Staff and Law Enforcement will enforce all policies. All guests' belongings including vehicles are subject to search by staff. Persons visibly under the influence or impaired will not be admitted into the tailgate areas or the Yale Bowl. Yale University reserves the right to alter and interpret regulations described below. Fans consuming alcohol must be at least 21 years of age and are prohibited from serving to minors.  Any fan in possession of alcohol in the tailgating areas may be asked to show valid identification/proof of age. Together, let's continue the great tradition that is Yale Athletics.
The following items and activities are allowed
Gas Grills with a maximum propane cylinder size of 20 lbs.
Consumption of alcoholic beverages by persons of legal drinking age, and in conformance with Connecticut State Laws, City of New Haven Ordinances, and University Policies
Tables, pop-up tents, and tailgate chairs 
 
The following items and activities are NOT allowed:
Kegs
Underage drinking
Glass containers
Box trucks
Open fires fueled by charcoal, wood, or other combustible materials of any kind
Amplified music
Electric or gas generators
 
All tailgates should be cleaned up and trash placed in proper receptacles upon entering the Yale Bowl. Fans should practice good sportsmanship and be respectful in accordance with the Ivy League and NCAA policy. Profanity, racial, or sexist comments, or other intimidating actions directed at officials, student-athletes, coaches or team representatives will not be tolerated and are grounds for removal from Yale athletic facilities.
Please add your parking pass to your digital wallet prior to arrival and have your pass ready to be scanned upon entry to the lot. 
Digital First Ticketing info
.